Industrial Lubricants
Rural Oil Store is a leading supplier of industrial lubricants based in Caboolture, stocking a range of essentials for your farming and agricultural equipment. From improving productivity and efficiency to reducing energy consumption, there is a vast array of hydraulic oils, gear oils, chain lubricants, release agents and dry coatings to cover your needs. The team at Rural Oil Store are dedicated to offering and supplying products that encourage sustainability, reliability and efficiency while providing a cost-effective solution to the local farming industry.
Backed by support and certification by FUCHS, Rural Oil Store only stock products that meet and exceed the relevant API, SAE and ISO standards.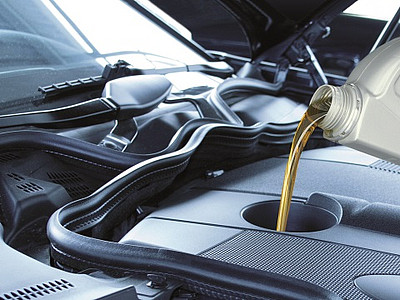 Quality
With customer satisfaction at the top of the priority list, Rural Oil Store is dedicated to providing a product range that is unparalleled in the quality. As a certified FUCHS supplier, you can rest assured the team will help you find a sustainable, reliable and cost-effective industrial lubricant to improve productivity and reduce energy consumption. Get in touch with the team at Rural Oil Store today for more information on their range of industrial lubricants.
About Rural Oil Store
Rural Oil Store started as Rural Fuel Suppliers, a well-established business providing fuel supply solutions to the farming and agricultural related industries. After realising the gap in the market for a supplier that offered both fuel and oil products, owner-operator David Redshaw expanded his business and created Rural Oil Store. Providing a range of products such as engine, hydraulic and gear oil, penetrating oil, greases, degreasers, hand-cleaners, grease guns, and fuel pumps (both drum and electric), Rural Oil Store has quickly become a one-stop-shop for all heavy equipment and machinery supplies. Rural Oil Store is also a certified FUCHS supplier, stocking a range of high-quality industrial lubricant brands that are designed to improve productivity and efficiency as well as reduce energy consumption.
Contact us
For over 40 years, David Redshaw has been involved in the farming, transport and fuel industries. Establishing his own brand, David and his team have managed to provide a one-stop-shop solution to everything oil and fuel related for heavy equipment and machinery. Based in Caboolture, Rural Oil Store is conveniently located and offering a reliable and efficient solution to your industrial lubricant needs.
Stocking a range of products that are supported by research and certified as sustainable yet cost-effective, you can rest assured you will find value for money from the brands available at Rural Oil Store. Certified by FUCHS, you know you're in the right hands when asking advice on engine oils from David Redshaw and his team of friendly and knowledgeable staff.